An exciting announcement at city hall today.
Creative minds in the arts are joining forces with Baycrest Health Sciences – in support of care and research into aging and brain health.
The innovative project launches June 3rd – featuring 100 customized brain sculptures on display at venues across Toronto – including Nathan Phillipps Square, OCAD, Brickworks, Union Station and dozens of other key areas in the city.
Brain sculptures designed by world-renowned and emerging members of the arts community – from the worlds of fashion,architecture,culture, music and visual arts will be sponsored by philanthropists and corporations.
–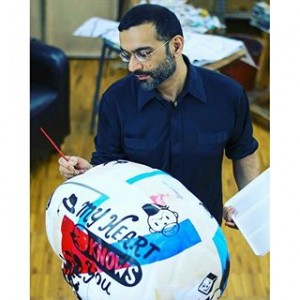 Renowned artist Gary Taxali's "My Heart Knows You" was unveiled today at a media event to launch The Brain Project – presented by Telus.