Nearly as emblematic as the huge Honest Ed's Marquee at Bloor and Bathurst are the hand painted signs found inside the store.
Honest Ed's will close up shop later this year and will be selling off those signs again.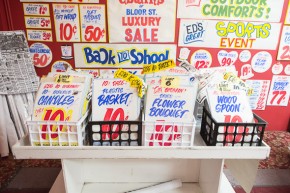 The first time the signs went on sale, there was a lineup around the block.
The signs will be sold from 8am-6pm Saturday and Sunday and are going anywhere from a $1-$25 each.
Already about 10,000 hand-painted signs have been sold through the years.