More transit along major corridors within Toronto.
Mayor John Tory announced improvements within the TTC that was officially rolled out Tuesday morning.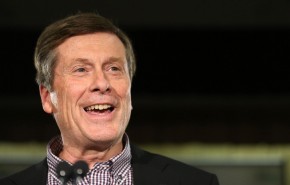 The improvements meant 50 more buses along 24 routes – mostly in the east end.
The buses would run during peak times – rush hour – and the Mayor claims the addition will help overcrowding and longer wait times.
The initiative costs Torontonians $95 Million dollars.
Mayor Tory says this is just the beginning with new buses and transit options to be rolled out next month.