You are encouraged to wear your warmest winter clothes and dress in layers as the GTA suffers through its first extreme cold weather alert of the season.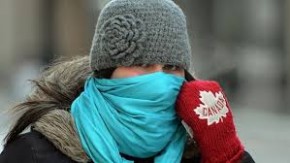 Toronto's Medical Officer of Health has issued the alert for today with the high temperature is expected to only reach -11.  With the wind chill, it'll feel like -20 or colder for much of the day.  Tomorrow we get back to more seasonal values.  By Wednesday there is a high of zero in the forecast.
An alert of this type triggers cold weather services for the homeless.  Meanwhile, you are encouraged to call or visit vulnerable friends, family and neighbours to make sure that they're okay.