New York's Museum of Modern Art is celebrating the 100th birthday of screen legend Ingrid Bergman with a retrospective which begins on the anniversary of both her birth and death.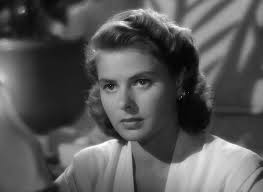 Bergman excelled at playing strong-willed, independent-minded women like her character Ilsa in "Casablanca".
The retrospective will feature Bergman's greatest films including "Gaslight", "Spellbound", and "Notorious". Bergman was born in Stockholm, Sweden, August 29, 1915 and died in London, England, August 29, 1982.