A famous Canadian expat is blasting the Harper government over a  law that takes the right to vote away –  from citizens who have lived  abroad – for more than five years.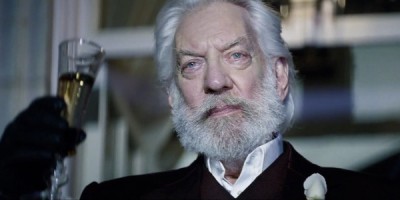 Donald Sutherland attacks the federal policy in an opinion piece published today in the Globe and Mail titled, "I'm Canadian and I have a right to vote."
The actor's comments follow an Ontario Court of Appeal decision earlier this month – upholding federal voting restrictions.
Sutherland was born in Saint John, N.B. – and he still has a home in Canada.
He says he's proud of his Canadian citizenship and has refused to obtain U.S. citizenship – even though he spends much of his time living and working south of the border.
The voting rule was enacted in 1993 – amid debate about the strength of ties of non-residents to Canada – and their knowledge of domestic politics.