His company says Burt Shavitz will be remembered as a wild-bearded and free-spirited man, a beekeeper, a wisecracker, a lover of golden retrievers and an uncompromising individual of his own invention.
The co-founder and namesake of natural personal care company, Burt's Bees, has died at the age of 80.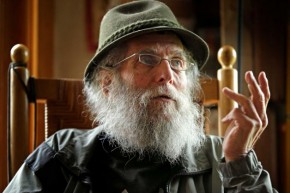 Burt's Bees started by chance. Shavitz sold honey from a roadside stand and pulled over one day in 1984 to pick up hitchhiker Roxanne Quimby.  The two hit it off and Quimby started making candles from Burt's beeswax.
Within a year, the pair pulled in $20,000 and then expanded to produce other products including Burt's Bees' iconic beeswax lip balm.
Burt's Bees was sold for $1 billion to Clorox in 2007.
Shavitz died of respiratory complications in his home state of Maine, surrounded by family and friends.