Striking teaching assistants and course instructors will hold a special meeting tomorrow to decide whether to send the agreement to ratification.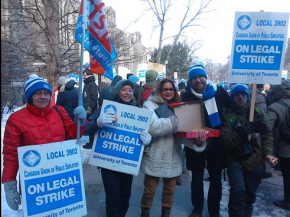 The university's vice-president says they're pleased.
The U of T's Students' Union President hopes the tentative agreement will be ratified so students can return to class.
The walkout began February 27th, primarily impacting the school's labs and tutorials.