We're just learning why the RCMP raided the offices of top OPP union leaders last Friday.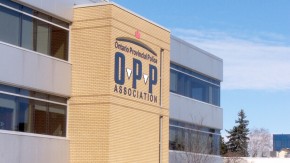 It was part of an investigation into allegations of theft, fraud and laundering of proceeds of crime.
The Mounties say they have grounds to believe leaders of Ontario's provincial police set up a network of schemes involving secretly owned companies and offshore investments to defraud union members.
No charges have been laid but the OPP union president, Jim Christie and vice-president, Martin Bain, have taken voluntary leaves while the chief administrative officer, Karl Walsh, has been placed on  leave.