A published report says the TTC's unfinished Spadina subway extension is about $400-million over budget.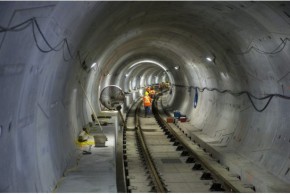 This portion of the line will go from the existing Downsview Station through York University and up into the city of Vaughan.
The Toronto Star quotes unnamed sources as saying the 8.6 kilometre, six stop addition, which was originally expected to cost $1.5 billion and later ballooned to $2.5 billion, is now hundreds of millions more expensive.
The subway extension was originally announced in March of 2006.  It was supposed to open by this fall. Now, 2017 looks more likely.
Mayor John Tory's office would not confirm the $400-million overage.  TTC chair Josh Colle says the final tally will depend on how quickly the TTC and the city want the project completed.  Toronto and York Region would be on the hook for any additional costs.