Inspirational advice from a favourite entertainer of many Zoomers.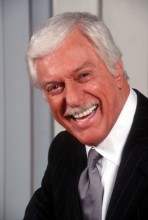 In a career spanning seven decades, actor, comedian, singer, dancer, producer, Dick Van Dyke plans to put his upbeat approach to aging between the covers of a book.
"Keep Moving, and Other tips and Truths About Old Age," is scheduled for release in the fall of 2015, just in time for his 90th birthday.
There'll be no sugarcoating promises Van Dyke.
He admits growing older usually means aches, ailments and the loss of loved ones.
Regardless, he promises readers there's "a beautiful life waiting for you."
Like the title of his upcoming book, Van Dyke keeps moving.
He's appearing in "Night at the Museum: Secret of the Tomb," which opens this weekend.