Hollywood is planning a re-make of one of the most lavish and highly-praised films it ever made.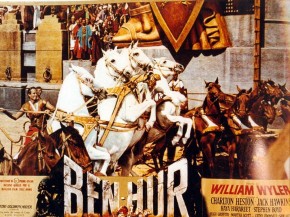 Pre-production is under way for a new version of Ben-Hur. The 1959 epic set records for the amount of money spent on sets and costumes, but it was an enormous success at the box office. It also won eleven of the twelve Oscars it was nominated for, including Best Picture, Best Actor for Charlton Heston, Best Director for William Wyler, and Best Score for Miklos Rozsa.
The Hollywood Reporter says British actor Jack Huston could become the new Judah Ben-Hur. Morgan Freeman will also star in the new film. It's expected to be released in February of 2016.