She admits she knew more than anyone she was in for a difficult race.
Now Karen Stintz has dropped out of it.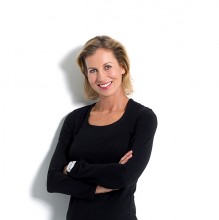 She says she was disappointed her campaign and ideas did not gain the traction she'd hoped and didn't have the money to continue.
Stintz also says she won't be running for council in October.
"It's time to start a new chapter."
Her immediate plans include getting through the next council meeting – the final one before the election – and getting her two young children ready for another school year.
Stintz had been councillor for Ward 16 Eglinton-Lawrence since December 2003 until she resigned to run for mayor.
Stintz trailed John Tory, Olivia Chow and incumbent Rob Ford by a large margin right from the get go.
Her withdrawal still leaves some 70 mayoral candidates.