Religious minorities continue being hunted down by members of ISIS.
Iraqi officials say survivors of an attack on a northern village have told them the terrorists murdered over 80 Yazidi men.
The women and children were taken against their own will.
Meanwhile, hundreds gathered at the Church of the Fire in Toronto last night to call for action to save Iraq's minorities.
They included local Kurds, Yazidis and Christians – Canadians whose relatives are or could be victims of ISIS.
Among them, Majed el-Shafie, a human rights activist.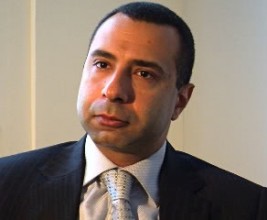 He'll be taking a delegation to Iraq in two weeks to stand with those suffering and in need of Canada's and the world's support.