Veteran stage and screen actor, Walter Massey, has died at age 85.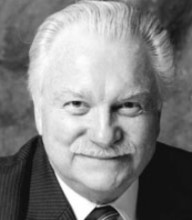 He performed at major theatres throughout Canada and starred in TV series, including "Lassie," in which he played Doc Stewart.
He was a staunch supporter of performers' rights, helping establish the Canadian Actors' Equity Association and Montreal arm of the Alliance of Canadian Cinema, Television and Radio Artists (ACTRA).
Walter Edward Hart Massey II was the son of Conservative MP Denton Massey, great-grandson of Hart Massey, founder of the Massey agricultural manufacturing company and cousin of former Governor General Vincent Massey and actor Raymond Massey.