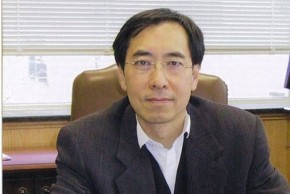 A well-known Toronto criminal lawyer left a powerful and passionate message before travelling to Switzerland for help to end his life after suffering from incurable ALS.
Edward Hung wrote a three page letter which gives a harrowing account of his final few months while calling on Parliament to change Canada's "unjust laws against assisted death."  Hung wrote that his "pride as a Canadian diminished somewhat after I was on my knees begging to die in another country."  The letter was distributed to friends and colleagues in an email on Monday, a day after his death.
Last fall, days before he died of a brain tumour in Toronto, microbiologist Doctor Donald Low made an impassioned video advocating that physician assisted suicide be legalized in Canada.
The founder of ZoomerMedia, Moses Znaimer, is the co-lead patron of Dying with Dignity Canada, which advocates for doctor assisted deaths in cases where people are suffering from an incurable disease.