Ghislaine Landry had 18 points as Canada crushed Britain 33-10 to grab the bronze medal – in the inaugural Olympic women's rugby sevens event.
With the win, Canada avenged a 22-0 loss to Britain in their final preliminary round game.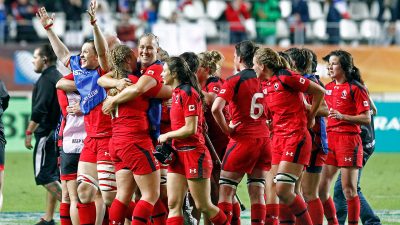 Canada took a commanding 26-5 half-time advantage – and achieved a successful finish to the tournament – after dropping a 17-5 semifinal decision to Australia earlier today.
The top-seeded Australian squad faces No. 2 New Zealand in the gold medal match.
The Canadians came into the semifinal riding the wave of a 15-5 quarter-final victory over France.