A National Geographic list of top 10 bookstores – speaks volumes.
And a literary treasure in Victoria, B.C. is now on that hallowed list.
–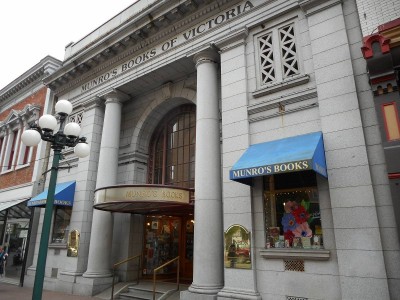 Munro's Books, in the Old Town area of Victoria ranks third – on the list of the world's most interesting book stores.
National Geographic's Book Destinations of a Lifetime, notes that the store was founded in 1963 by Alice and Jim Munro – 50 years before Alice Munro won the 2013 Nobel Prize in literature.
The shop is in a former bank building and is described as "magnificent," and "neoclassical."
Bookstores in Santorini, Greece and Mexico City ranked just ahead of Munro's Books, which was the sole Canadian entry.
Two other North American bookstores are featured on the list – along with stores in Paris, Sydney, Australia, Nanjing, China and in Brussels.