If Ford wins the Toronto mayor's race – it's going to be Doug.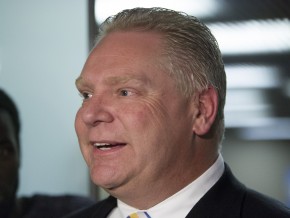 The councillor, who was Rob Ford's re-election campaign manager, enters the ring at the last minute while his political tag team partner / brother decides to sit this one out to deal with an abdominal tumour.
In a speech this evening outside their mother's Etobicoke home, Doug Ford said, "This really puts everything into perspective."
His voice-cracking at times, Ford said Rob asked him to make sure that he tells people just how much he really cares, "that this is more than a job for Rob, it's his life's work."
As for whether this will make for a seamless transition, Doug Ford said, "Over the last four years, Rob and I have shared the same values about respecting the taxpayers, making sure there's an accountable government, transparent government.  And that's what we're going to continue to do for the people of Toronto."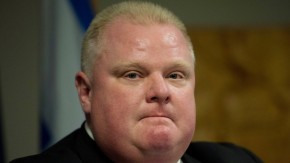 He's thankful for everyone's support and says, "Rob's in relatively good spirits.  I just want to keep him positive.  And I can assure you he's going to be this battle."
Rob Ford's still appears on the ballot as he looks to reclaim his old Etobicoke council seat in Ward 2.