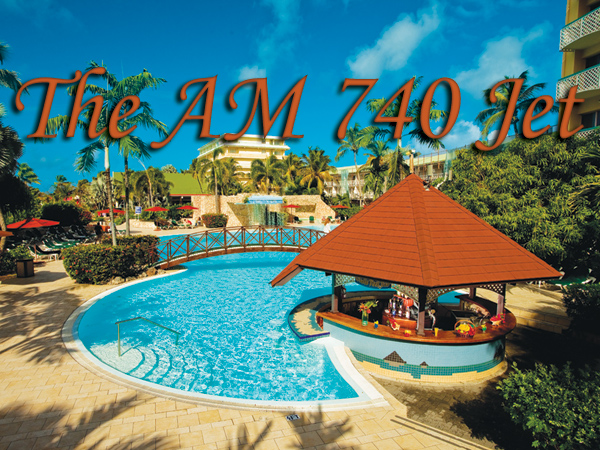 The AM740 Jet contest is closed. Stay tuned to AM740 for more ways to win!
Listen for the sound of the AM 740 Jet and you could be taking off with The New AM 740 and Sunwing Vacations to breathtaking St. Maarten where you and a guest will stay at the 4-star beachfront Sonesta Maho Beach Resort and Casino.
Listen weekday mornings between 6 and 10am with The Happy Gang and again between 2 and 6pm on Afternoon Express when you hear the AM 740 Jet just be the 7th caller to qualify for our Monday morning draw at 7:50am for a unforgettable vacation-for-two from Sunwing Vacations, Sonesta Hotels and Resorts and Zoomer Radio, The New AM 740.
When you hear the AM740 Jet call 1-866-740-4740 (toll-free in Ontario)