Your need for that morning cup of coffee may be in your genes.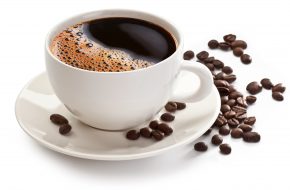 Researchers say a gene, called P-D-S-S-2, was inversely correlated to the quantity of coffee consumed in certain populations in Italy and the Netherlands.
They believe the reason for the connection, based on some evidence, is that this gene "down-regulates" the breakdown pathway of coffee.
So somebody who has less of this gene is able to break down coffee more effectively, allowing them to experience less of coffee's caffeine effect.
You can read about the study in the journal Scientific Reports.