An actress who made a name for herself in the move "Raging Bull", survived a stalker's brutal attack to become a crime victims' advocate and then reclaimeded her entertainment career with the TV series "The Commish", has died at the age of 61.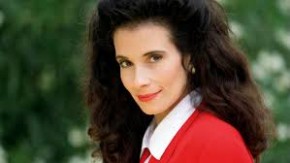 Theresa Saldana had been suffering from pneumonia.
Her most notable big-screen role was opposite Joe Pesci in "Raging Bull", Martin Scorsese's 1980 film starring Robert De Niro.  She then co-starred in the 90's TV drama "The Commish"  as the supportive wife to Michael Chiklis' police commissioner.
In 1982, Saldana was repeatedly stabbed and endured a prolonged hospitalization. She went on to found a support and lobbying group, "Victims for Victims" and played herself in the 1984 TV movie of the same name.