30-year old Liz Howard has been named winner of the $65,000 Griffin Poetry Prize.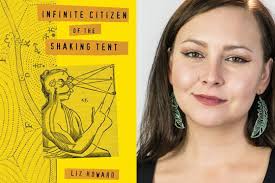 In accepting the award at a gala ceremony in Toronto last night, the Chapleau, Ontario, resident said during her difficult upbringing in northern Ontario, poetry was both a creative outlet and a saving grace.  She also expressed hope for other First Nations youth to find their calling.
Howard won for her debut, "Infinite Citizen of the Shaking Tent."
American Norman Dubie won the international prize, also worth $65,000, for "The Quotations of Bone"
The Griffin is billed as the world's largest prize for a first-edition single collection of poetry written in or translated into English.