Montreal-born Yannick Nezet-Seguin has been chosen to succeed Maestro James Levine as music director of the Metropolitan Opera in New York – but not until the 2020-21 season.
–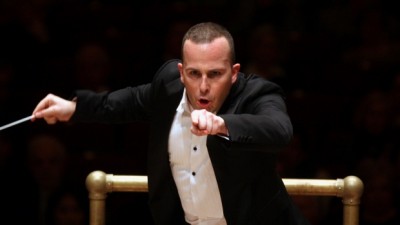 Nezet-Seguin will assume the position of Music Director Designate  next year – and begin to collaborate with his team on planning the company's schedule – which is often done five years in advance or more.
The Canadian Maestro will conduct two operas each season as Music Director Designate – and five operas per season once he takes over the position.
Nezet-Seguin is 41 – and has been music director of the Philadelphia Orchestra since the 2012-13 season.