Phil Kives,  the father of the television infomercial, has died – after being hospitalized with an undisclosed illness.
Kives was 87 and was the founder of the marketing company K-tel International –  and a mega-watt energy pitchman for products such as the Veg-o-matic vegetable slicer.
He died in hospital in Winnipeg yesterday.
–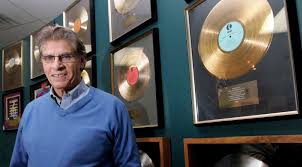 Kives was born into poverty on a farm near Estevan, Saskatchewan.
He moved to Winnipeg as a young man – where he demonstrated products in a department store – before realizing he could reach more people on television.
He's credited with developing the first infomercial in 1962: a five-minute feature on a non-stick frying pan.
Many more products followed, including a long list of compilation vinyl records featuring "original songs by original artists."
His daughter, Samantha Kives, says her father remained active until very recently – and went into the office every day.