Today is a crucial day in the battle between frontrunner Hillary Clinton and rival Bernie Sanders for the U.S. Democratic presidential nomination.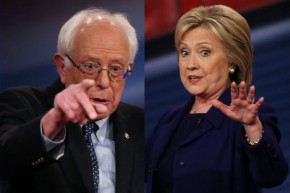 "I am thrilled to be here in Philadelphia with all of you," said Clinton to supporters last night.
Voters head to the polls in primaries in five northeastern states.
Sanders told his supporters in Philadelphia last night, to dare to dream.
"Do not accept the options that the establishment offers you," said Sanders to his backers in Philadelphia, "Think bigger than that!"
Pre-primary polls haven't offered Sanders much hope against Hillary Clinton.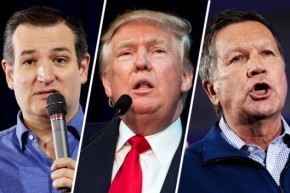 Meantime, Donald Trump is mocking his Republican rivals Ted Cruz and John Kasich for being weak and pathetic because they are coordinating their efforts against him for some upcoming primaries in certain states.
Canadian born Cruz says he's not surprised.
"I don't doubt that Donald Trump is going to scream and curse and insult and probably cry and whine some as well. That has been Donald's pattern," Cruz reacted.
Cruz won't compete in contests in Oregon and New Mexico, while Kasich will sit out Indiana's primary as part of a strategic plan to keep Trump from getting the Republican nomination.