Toronto fans of Prince say it's fitting this city was host to some of his final performances.
It was just last month on Good Friday, Prince played the Sony Centre for the Performing Arts.
Marc Hammond is the CEO of the Sony Centre and says you never would've known Prince was weeks away from dying. In fact, he was full of life.
"Totally well, bouncing around, he ran off stage, he ran back on for his encore, absolutely healthy. It's a complete shock," Hammond lamented.
After the Sony Centre performances, Prince performed for 45 minutes at a club in Toronto before heading for the airport.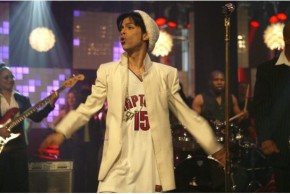 Prince also owned a home here in Toronto. In October of 2001, Prince and his then wife Toronto-born Manuela Testolini bought a sprawling estate at 61 The Bridle Path, which he sold in 2011. The couple divorced in 2006, although Testolini posted yesterday that she had told Prince this week she was building a school in his name.
In 2004, Prince declared his appreciation of our cold winters. He said "it was worse in Minneapolis" where he was born and died at the age of 57 yesterday. He also said once, he was always "so tempted to stop his car at (Moses Znaimer's) Speaker's Corner and say what he had to say."