A museum in the Big Apple says Rembrandt's earliest masterpiece is going to be exhibited in America for the first time.
Judas Returning the Thirty Pieces of Silver will be shown starting June 3rd at The Morgan Library and Museum in New York City.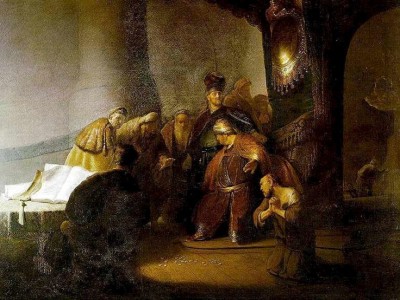 The work is one of a few Rembrandts for which several preparatory drawings survive – and the exhibition reunites the painting and those drawings – for the first time since their creation.
The painting has been in a British private collection for many years.
Rembrandt was 23 when he created the work – and the exhibition will also include some self-portraits from that era.