Plans for the 25th Lucille Ball Comedy Festival are underway.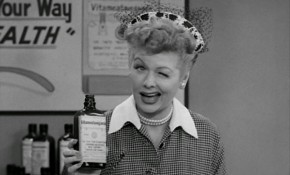 It's a four-day event that begins August 4th. And among the headliners The Daily Show host Trevor Noah, as well as Lewis Black and Brian Regan.
The event will be held in Jamestown, New York — Lucille Ball's hometown.
And the festival is dedicated to preserving the memory of the red-haired comedienne — and to giving fans attending the festival some laughs from today's popular funny people in the business today.