Want to strengthen your bones? You might want to turn to a Mediterranean style diet.
A series of studies show a lower rate of bone fractures in the Mediterranean, compared to other regions in Europe.
Researchers say, in a new study, that the Mediterranean diet may be part of the reason.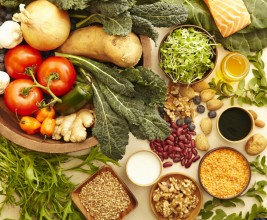 It has lots of fish, nuts, plant materials and monounsaturated fats.
They studied more than 90,000 postmenopausal women in the United States, collecting data on diet patterns and health risk factors.
They found that the one-fifth of women most adherent to the Mediterranean diet were 20 per cent less likely to get a broken bone compared to the group that was least adherent to the diet.
You can read about the research in JAMA International Medicine.