The Stratford Festival is going to commemorate the 400th anniversary of William Shakespeare's death, by broadcasting three more of the Bard's work in HD.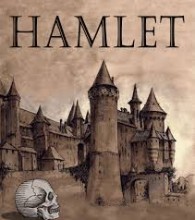 The festival's aim is to broadcast the complete works of Shakespeare around the world over the next 10 years.
The next block of shows kicks off with "Hamlet" April 23rd in Canada and April 24th in the U.S.
The effort started last year with productions of "King Lear", "King John" and "Antony and Cleopatra".  The staged versions were recorded in high definition using 10 cameras and 128 tracks of sound.
On stage this season, Stratford will feature "Macbeth","As You Like It" and the North American premiere of the stage version of "Shakespeare in Love."