74 year old Folk Singer Bob Dylan is heading back on the road.
Dylan will be touring this summer on his 37th studio album called Fallen Angels.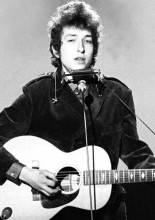 It's a follow up to his 2015 record of Frank Sinatra covers called Shadows in the Night.
There are no shows scheduled on the 27 date American tour but Dylan will make it to the Art Park in Lewiston, NY, June 30th.
Those who buy tickets will also get an access code to download the new album.
For more information go to bobdylan.com