A University of Toronto scientist has won the world's most valuable prize for brain research, a first for any researcher based in Canada.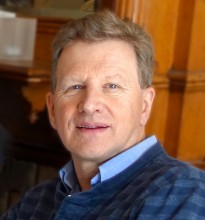 61 year old Graham Collingridge specializes in the neurobiological underpinnings of memory. He is chair of U of T's physiology department and a senior investigator at the Lunenfeld-Tanenbaum Research Institute at Mount Sinai Hospital.
And he is now one of three researchers named yesterday as recipients of this year's $1.5 million (Canadian) Brain Prize.
It's ironic that Doctor Collingridge has won this distinction given that he was recently turned down for funding by the federal government and other supporters of brain research in Canada.
Collingridge is best known for his research on a process that has been shown to be crucial for learning and for maintaining memories over the course of a lifetime.
He says "memory is intrinsically one of the most interesting and important problems in biology because memories define who we are."