Oscar winner George Kennedy has died.
The tough-guy actor won an Academy award for his portrayal of a savage chain-gang convict – in the 60's classic Cool Hand Luke.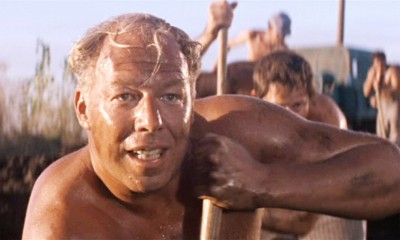 Grandson Cory Schenkel says Kennedy died on Sunday morning of natural causes in Boise, Idaho – where he moved with his late wife in 2002.    He was 91.
Kennedy took the best supporting actor Oscar for the 1967 film "Cool Hand Luke" – playing a convict who's the boss of a Southern chain gang –  pitted against Paul Newman as a rebel prisoner – bucking the system.
After the success of Cool Hand Luke, Kennedy continued to work as one of Hollywood's most recognizable supporting actors.
Among other memorable films were Airport – and the Naked Gun spoofs.