To bee – or not to bee?
That is the question T.O.'s Parks and Environment Committee members think they have the answer to.
–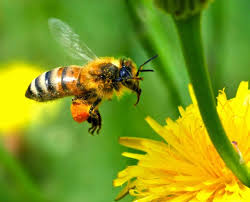 It's because Toronto could officially become the first Bee City in Canada – by the end of March – just in time for spring.
Councillor Michelle Berardinetti's got everyone abuzz with the idea about increasing pollinators and protecting the health of bees.
She says an official certification from Bee City Canada would be the next logical step in highlighting the city's commitment to this important issue.
Toronto city staff are working on a report to be tabled to council early next month.
If it's approved, Toronto's application can make a beeline to the authorities at Bee City Canada.