Mario Puzo's literary archive was sold at auction in Boston last night for $625,000.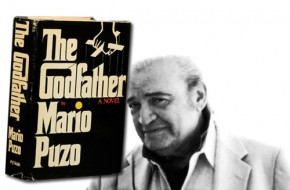 An American buyer purchased the 45-box archive from the author and screenwriter of The Godfather and other literary works.
One of the archive's highlights included a handwritten segment where Puzo pens Vito Corleone's famous "offer he can't refuse" phrase.  The role of Vito Corleone was played by legendary actor Marlon Brando.
The Godfather was adapted into a three-part film saga directed by Francis Ford Coppola.
Mario Puzo died in 1999.  He received the Academy Award for Best Adapted Screenplay for the first film in 1972 and Part II in 1974. Puzo also wrote the original screenplay for the 1978 Superman film. His last novel, The Family, was released posthumously in 2001.