Our own Jean Stilwell (co-host of Good Day GTA on The New Classical FM) is helping to raise awareness for mental illness by once again, lending her beautiful voice to the cause.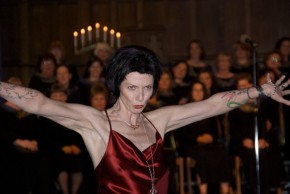 As a mezzo soprano, Jean Stilwell has performed her signature role of Carmen in over 25 productions all over the world and received rave reviews for her interpretations of the famous gypsy.  See one of Jean's performances by clicking here.
Jean first hosted the High Notes Gala for Mental Health in 2014 and is reprising the role as co-host with comedian Luba Goy on April 28th at the Richmond Hill Centre for Performing Arts.
"I want to remove the stigma and fear around mental illness and enjoy an evening in celebration of mental health and the power to heal," said Stilwell.