Toronto City Councillors will be debating the proposed operating budget for 2016 beginning Wednesday.
The budget proposes a 1.3% property tax increase and will cost approximately $10 Billion.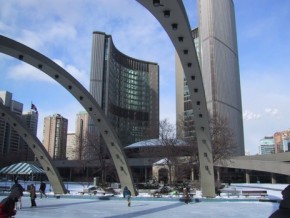 One of the more contentious items on the bill is the cost of running the Police Service. The Toronto Police Services Board has approved a budget of more than $1B, at an increase of 2.45%.
Councillor Michael Thompson says he will bring in a motion that would cut $25 Million from the Police budget and Councillor Gord Perks says he'll support it.
Meanwhile the Toronto Star is reporting that Police Chief Mark Saunders has been lobbying Councillors to make his case for an increase in police spending.