The Art Gallery of Ontario will present a Lawren Harris exhibition – complete with a talk by Steve Martin – and a performance by the National Ballet of Canada.
"The Idea of North; The Paintings of Lawren Harris" will open on July 1st – following its   critically acclaimed trip across America.
–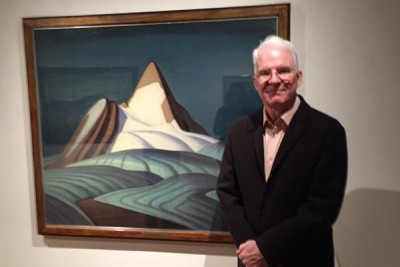 Martin is renowned as a comedian but he's also an actor, a playwright, and a Grammy winning musician.
He curated the exhibit of more than 30 works by the group of seven artist – and will discuss the project with AGO curator Andrew Hunter at Toronto's Roy Thomson Hall in June.
And beginning on August 31st, the AGO and the National Ballet of Canada will perform in a gallery space, with their new Harris-inspired commission, "The Dreamers Ever Leave You."
"The Idea of North," debuted at the Hammer Museum in Los Angeles last fall.