Closing arguments are set to begin today at the sexual assault trial of Jian Ghomeshi.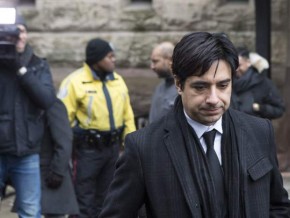 The 48-year-old fired CBC radio host has pleaded not guilty to sexual assault and choking charges, and did not testify in his own defence.
In their closing submissions, the Crown and the Defence will highlight key evidence heard in court and summarize their arguments for Justice William Horkins, who will decide Ghomeshi's fate.
"Can Judge Horkins take the word of these three complainants to the bank, and if he finds he can't take their word to the bank, that he finds them truth telling, believable, not omitting anything, not misleading, not avoiding, there may be a conviction. I don't think he's going to find that though," said criminal lawyer Ari Goldkind to CP24.
Jian Ghomeshi's trial at Toronto's Old City Hall court heard from three women who've made the allegations at the centre of the case.
Ghomeshi acknowledged in October 2014 that he engaged in rough sex, but said it was consensual.
Ghomeshi's defence lawyer Marie Henein scrutinized the women's testimony, casting doubts about their credibility and questioning their actions after the alleged sexual assaults, at times accusing them of lying.