A watercolour sketch by Justin Trudeau – created months before he became Prime Minister – is up for auction.
Trudeau crafted the image of the Canadian Museum For Human Rights – after visiting the building in Winnipeg last spring.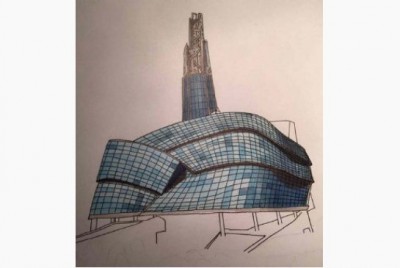 Postcard sized prints of the artwork were given out recently to Liberal party donors – and museum officials approached Trudeau about getting the original – as a fundraiser for the museum.
The signed 41 centimetre-by-31-centimetre image – is up for bids on eBay for 10 days.
It's been appraised at $2,000 but a museum spokesperson says – a bidding war would be welcomed.