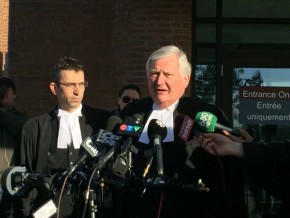 Speaking outside court, his lawyer Brian Greenspan called "outrageous" the suggestion his client was released because of his family's wealth.
"(Bail) is a right enjoyed by anyone in the community, this is not only routine, this would have happened with virtually anyone who had any roots in the community regardless of status, regardless of wealth, regardless of any other issue.  This was a routine matter.  It was not a special treatment matter."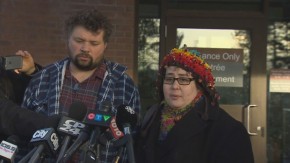 Also outside court, Jennifer Neville-Lake, who lost her children and father, says she was always afraid to call Muzzo what he is.
"A drunk driver killed my family.  And he admitted to it."
She adds she's working on her impact statement she'll give at the sentencing hearing.
Neville-Lake says "its really hard to put down everything I'm feeling.  The total devastation of … not being a mom anymore."
Muzzo's also expected to make a statement in court.