Canada is among the 70 countries participating in a meeting in London, England today, aimed at helping millions of Syrians displaced by war and trying to slow the chaotic exodus of refugees to Europe.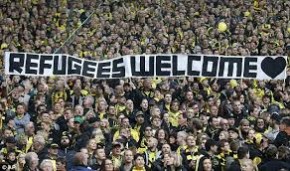 The conference is considering plans for economic and educational projects to assist the almost 5 million Syrians who have sought refuge in Jordan, Lebanon and other neighbouring countries.  The conference is also discussing way to raise $9 billion dollars to cover the cost of Syrian refugee relief.
Meanwhile in Washington D.C., the U.S. Senate committee for homeland security is looking at the implications for American security as a result of Canada's Syrian refugee program.  The committee is considering the measures used to screen the 25,000 refugees Canada is taking.
Immigration Minister John McCallum says so far almost 16,000 has arrived in Canada.