A funeral service for Celine Dion's late husband will be held at Montreal's Notre-Dame Basilica at 3:00 this afternoon.
Rene Angelil died of throat cancer last week in Las Vegas at the age of 73.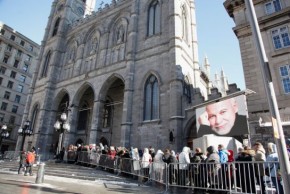 Yesterday at the Notre-Dame, several hundred mourners lined up to pay their respects.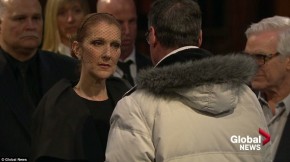 Celine Dion greeted the mourners one by one, and extended the viewing by 2 hours to 11:00 last night so everyone who had come out could pass by Angelil's open casket.
Dion's family accepted an offer by Quebec Premier Philippe Couillard for the government to play a role in the organization of the funeral.
Couillard has announced the flag at the legislature in Quebec City is lowered today.