An update Wednesday on the workers from Goodwill who were laid off after closures over the weekend.
16 stores and 10 drop off centres across the province were closed after CEO Keiko Nakumura said the charitable institution was losing a million dollars a year.
Many of the employees were let go without severance and without warning.
Tonight – we obtained a copy of a memo sent out by Nakumura…
It says, "despite our best efforts employees will not be paid Friday as part of the regular pay cycle but Goodwill will be in a position to update all employees on payroll deposits…by Monday."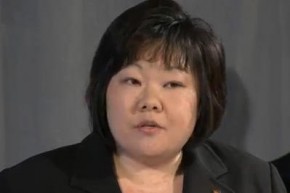 Nakamura's annual salary is over $200,000 a year and the organization receives more than $4 million a year in government assistance.
It's still unclear if severance will be paid out to the 430 unionized employees who lost their jobs earlier this week.