The tennis world is in shock this morning over allegations of match fixing at the top levels of the game.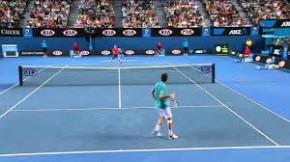 A report by the BBC says that over the past decade, 16 top 50 players have been flagged for suspicion they've thrown matches including games at Wimbledon.
The cache of documents passed to the BBC includes the findings of an investigation set up in 2007 over suspicious betting activity.  All of the suspect players, including winners of Grand Slam titles, were allowed to continue playing and some of them are entered into this week's Australian Open.