One of the giants of British Theatre and Cinema has died of cancer at the age of 69.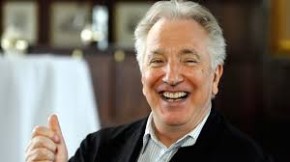 Alan Rickman was a star whose features and languid diction were recognizable across the generations who had found a fresh legion of fans with his role at Professor Snape in the Harry Potter films.
Rickman's key statge performances included Mark Antony opposite Helen Mirren's Cleopartra at the Oliver Theatre in London and the title role in Ibsen's John Gabriel Borkman at the Abbey Theatre in Dublin.
Rickman died this morning in London surrounded by family and friends.