The creator of the beloved TV series Downton Abbey, which airs on Vision TV, is embracing new technology for his next project.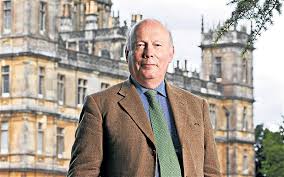 Julian Fellows is working on a new historical novel called "Belgravia" which is set in the 1840's.  However he's marrying new technology to deliver the book in a format that would make Charles Dickens proud.
The book will be delivered in text and audio installments via an app, the way Dickens would have released his work in a weekly newspaper.
The publisher says the tale will begin with a prologue and then continue in ten installments to be published weekly.  The app will allow you to read or listen to the installments, or jump between them, and can be delivered to your smartphone, tablet, laptop or desktop.