The French composer who founded the Paris Philharmonic Orchestra has died at the age of 90.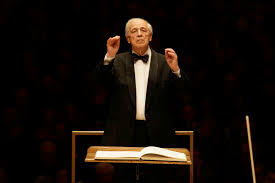 Pierre Boulez, a world-renowned musician, prolific writer and pianist, who wrote mainly atonal compositions, died Tuesday at his home in Germany.
A statement from his family says for all those who met him and were able to appreciate his creative energy, his artistic vigour will remain alive and strong.