After ending a 22 year Major League Baseball playoff drought, the Toronto Blue Jays were named the 2015 Canadian Press Team of the Year.
The Blue Jays won the American League East behind the MVP bat of Josh Donaldson and made it to the American League Championship Series before being beat out by the Kansas City Royals in 6 games.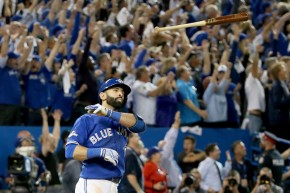 The Blue Jays picked up 71 per cent of the vote in an online survey of broadcasters and editors from media outlets across the country.
The Canadian world junior hockey team that won gold last January was a distant second.